The popular podcast "Call Her Daddy" is hosted by social media influencer Alexandra Cooper, also known as Alex Cooper. She covers a wide range of topics, including sex, Cooper's personal life, and relationship guidance in the aforementioned podcast.
Alex Cooper's success increased along with the podcast's. Many have begun to delve into her personal life now that she is the subject of increased conversation. Many people are curious as to whether she is in a relationship since she is renowned as a relationship guidance expert. Yes, that is the answer to it. Alex Cooper's Boyfriend, Mr. Sexy Zoom Man, is none other than Matt Kaplan.
Matt Kaplan's Relationship With Alex Cooper
Cooper revealed in 2020 that she was dating a man she met in a zoom meeting for work purposes. The podcaster chose to use a pseudonym rather than give the man's name.
Despite being secretive about her man's identity, she has repeatedly shared facts about herself and their relationship. Fans have been given hints to assist them in identifying her new partner based on the information she has revealed about him.
Cooper disclosed that her unnamed companion is a movie director who owns a stunning puppy named Henry, whom she constantly shows off on her Instagram page. After her many hints, many started to wonder if she was dating Kaplan. It turns out that she is.
The former wife of Matt Kaplan was Australian actress Claire Holt, who is best known for playing vampire Rebekah Mikaelson in "The Originals" and "The Vampire Diaries." He is currently well-recognized for his relationship with Alex Cooper, his most recent girlfriend.
Also Read: Is Kelly Clarkson in A Relationship? Quick Update on Her Dating Life 2023
Who Is Matt Kaplan?
On April 14, 1984, Matt Kaplan, also known as Matthew Kaplan, was born in California, the United States. For quite some time, their relationship has been kept a closely-guarded secret, despite Alex Cooper occasionally dropping hints in her podcast.
On a podcast episode, Alex Cooper referred to him as "Mr. Sexy Zoom Man." Although she didn't fully reveal his name at the time, it first aroused her admirers' interest.
Nonetheless, it just serves to highlight the impossibility of keeping some things a secret. As a result, a lot of people are now aware that the well-known podcaster is dating entrepreneur and movie producer Matt Kaplan.
Also Read: Jason Segel and Linda Cardellini's Relationship: Reel to Real Journey
How Did Matt Kaplan And Alex Cooper Meet?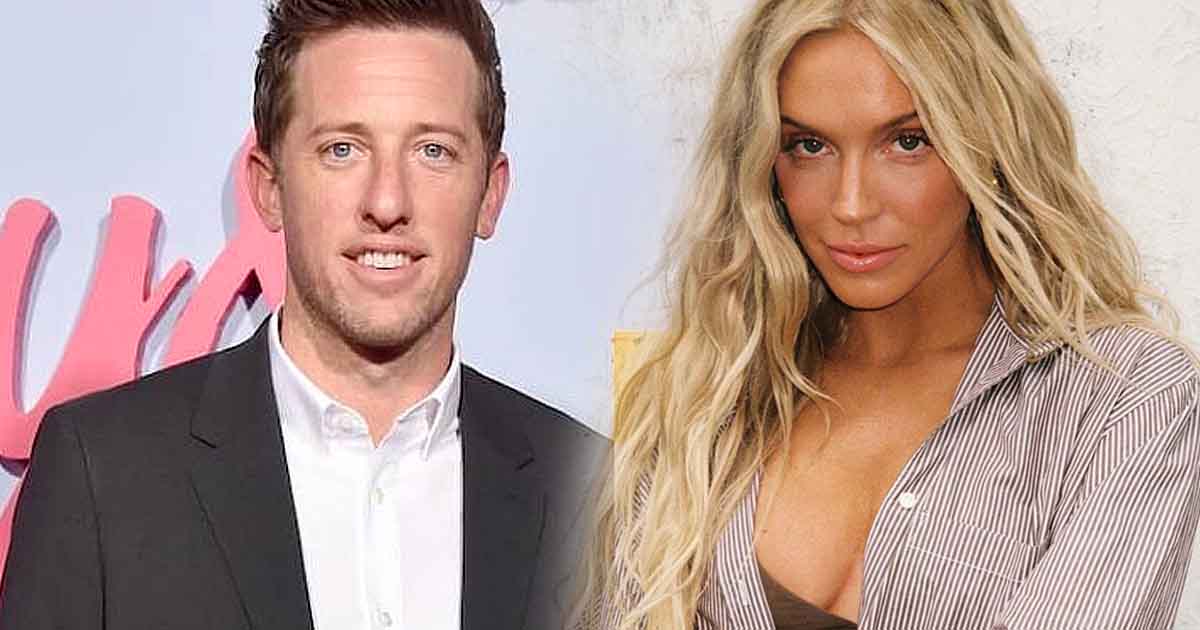 In 2020, Matt Kaplan and Alex Cooper first spoke. The two connected using a Zoom video call. After their Zoom business meeting, Alex and Matt got together for supper. However, they turned their business meal into a weeklong, close relationship.
Alex admits to her admirers that her personal date with him at the time was fantastic since he did "oral" like a god and knew how to fulfill a woman. After that, their relationship blossomed, and they even traveled to London together.
With these few details about their relationship being revealed, many people are curious as to whether Alex Cooper and Matt Kaplan got married or remain together in 2023. Even though they are not yet married, it seems like their relationship has been developing steadily.
Alex Cooper's Past Dates
Over her life, Alex Cooper has dated various famous people. She has, however, kept some of her romances a secret and has only ever referred to some of her partners by their nicknames. These are a few of them.
Ryan Eggold
Alex Cooper and Ryan Eggold may have dated, although this is unknown. Paige Desorbo and Alex Cooper did, however, discuss a man they had dated in one of her podcasts. Desorbo described her five dates with the man who was an actor on an NBC program.
Alex Cooper invited her to the same house Desorbo was describing as she was describing the actor, realizing she was describing the man she had gone on a date with. Several followers looked into the individual after hearing the intriguing narrative.
Noah Syndergaard
2017 saw a relationship between Noah Syndergaard and Alex Cooper. Their romance, though, was short-lived and was on and off. Baseball player Noah was then with the New York Mets.
During a New York Knicks basketball game, the couple made their final public appearance. During her senior year at Boston University in April 2017, Alex and Noah began dating.
When Noah Syndergaard tweeted that baseball was his significant other, it seemed as though he was confirming the end of his relationship with Cooper. He furthermore displayed a picture of a single status update.